First FDA-Approved Clinical Trial of Rapamycin the Anti-Aging Drug in Healthy Seniors
Summary:  A clinical trial of rapamycin, the anti-aging drug, is currently underway with healthy seniors. Rapamycin is one of the most promising life-extension compounds. This newer trial of the anti-aging drug is based on the success of a recently completed trial. [This article first appeared on the  LongevityFacts.com website and was updated on Feb 2, 2018, to show the final results of the rapamycin clinical trial. Author: Brady Hartman.]
Rapamycin – A True Anti-Aging Drug?
Scientists hail it the world's most promising anti-aging medicine. Already approved to treat a handful of human disorders, scientists believe that rapamycin controls the rate of aging of all animals. Animal experiments have been promising. The drug has extended the lifespan in every animal tested so far, from yeast to mice. Rapamycin increased the average lifespan of the mice by 33%.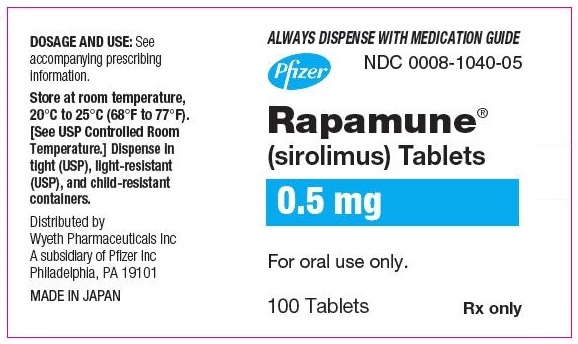 Uses of Rapamycin 
Rapamycin is currently FDA-approved for use in organ transplant patients, and in the treatment of a few types of cancer. Because it suppresses the immune system, rapamycin has serious side effects. Doctors prescribe the immune-suppressing drug to transplant patients to stop them from rejecting their organs.
Why A Clinical Trial of Rapamycin?
Rapamycin shows promise for the treatment of many age-related diseases. Studies in mice showed that rapamycin blocked the progression of atherosclerosis, muscular dystrophy, cancer and Alzheimer's disease. Researchers suspect that rapamycin blocks one of the principal chemical pathways involved in aging.
Giving the promising animal results, researchers have begun to test rapamycin's anti-aging effects in healthy humans. As you will read later on, a clinical trial of rapamycin of this type is underway at the University of Texas at San Antonio (UT-SA).
Clinical Trial of Rapamycin Reduces Inflammation
The current clinical trial of rapamycin in Texas is not the first. However, the earlier clinical trials tended to focus on unhealthy patients. In one clinical trial of rapamycin, for example, researchers gave the anti-aging drug for 12 weeks to patients undergoing cardiac rehabilitation. The rapamycin-treated patients showed significant improvements in inflammatory markers, but no improvement in frailty.
Clinical Trial of Rapamycin in Cancer 
Due to its purported side-effects, researchers have been shy about conducting a clinical trial of rapamycin on healthy people. Instead, they are taking less risky route: testing it out on people diagnosed with cancer, and other serious diseases who have more to gain and less to lose.  Researchers have tested rapamycin on cancer patients and, so far, have received mixed results. Rapamycin works in some cancer types and some cancer patients, but not in others.
There is a solution to the problem of side effects. Evidence indicates that intermittent dosing extends the lifespan of mice while reducing side effects. As a related report shows, giving low-dose intermittent rapamycin to healthy humans seems to avoid many of the side effects of the drug.
Dr. Kellogg, Leader in Rapamycin Research
A celebrity in the anti-aging field, Dr. Dean Kellogg, MD Ph.D., works at the University of Texas Health Science Center (UTHSC) and Barshop Institute. Dr. Dean Kellogg is not only focused on researching rapamycin in humans but also in translating the results into humans.
Clinical Trial of Rapamycin Underway in San Antonio
Finally, a clinical trial of rapamycin as an anti-aging drug is underway at the University of Texas at San Antonio (UT-SA). The clinical trial is led by Dean Kellogg, MD Ph.D. and called "Effect of mTOR Inhibition and Other Metabolism Modulating Interventions on the Elderly." The researchers will give Rapamycin for eight weeks to 20 Seniors, 70-95 years of age, to test how the experimental drug affects their immune, cognitive, and functional abilities.
The trial started in August of 2016 and had not reported results as of October 10, 2017.
Prescribing Rapamycin for Years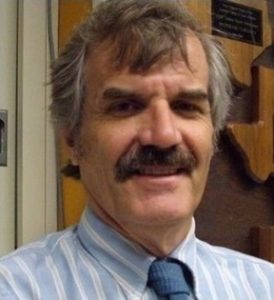 As first reported by San Antonio TV station, KENS, Dr. Kellog has been giving rapamycin to patients at least since mid-2015.
Commenting on rapamycin's amazing anti-aging powers, Dr. Kellogg remarked
"I never really thought I would see a pharmacological agent that can alter the aging process, rapamycin appears to slow the aging process."

– Dr. Dean Kellogg, MD PhD
Take Home Message
Rapamycin is showing great promise as a pill to ward off the ravages of aging. Due to rapamycin's serious side effects, the experimental drug has yet to be vetted as an anti-aging treatment for healthy adults. Hopefully, the current clinical trial of rapamycin in San Antonio will prove to be successful. Larger clinical trials have yet to demonstrate the drug's safety and effectiveness for this purpose.
Article Update (Feb 8, 2018)
Dr. Kellog's study has completed – see this article for rapamycin clinical trial results.
Related Articles
Show Us Some Love
One click helps us spread the word – Share this post on with your friends on social media. It only takes one click on any of the social media links on this page.
Sign up for our email list – We use your email to notify you of new articles. We won't send you spam, and we won't share your email address. You can cancel at any time.
Tell us what you think  – Please scroll down to enter your comments.
References
Cover Photo: Getty Images.
David E Harrison et al. Rapamycin fed late in life extends lifespan in genetically heterogeneous mice.  Nature, 2009, 460 (7253): 392–5. doi:10.1038/nature08221. PMC 2786175. PMID 19587680.  Available Online.
U.S. National Library of Medicine. Clinical trial number NCT02874924 for "Effect of mTOR Inhibition and Other Metabolism Modulating Interventions on the Elderly."  Available online at ClinicalTrials.gov
Singh; M.D. Jensen; A. Lerman; S. Kushwaha; C.S. Rihal; B.J. Gersh; A. Behfar; T. Tchkonia; R.J. Thomas; R.J. Lennon; L.R. Keenan; A.G. Moore; J.L. Kirkland (2016): Effect of Low-Dose Rapamycin on Senescence Markers and Physical Functioning in Older Adults with Coronary Artery Disease: Results of a Pilot Study. The Journal of Frailty and Aging (JFA). 2016. http://dx.doi.org/10.14283/jfa.2016.112 Available Online.
Disclaimer
Advice, Diagnosis, and Treatment: This article does not provide medical advice and is intended for informational and educational purposes only. This article is not intended to be a substitute for professional medical advice, diagnosis or treatment. Experimental drugs and treatments pose a higher risk of side-effects that could harm your health, due to the uncertainties inherent in clinical research involving new medical products. Always seek the advice of a qualified health provider with any questions you may have regarding a medical condition, and before you begin any diet or exercise program. Never disregard professional medical advice or delay in seeking it because of something you have read in this article. Emergencies: The information provided in this article should not be used during any medical emergency. Dial 911 for all medical emergencies. Endorsements & Photos: This article is not intended to endorse companies, organizations or products. Specific company names or brands, if mentioned or depicted herein are for illustration purposes only, and do not constitute endorsements of those companies or products. Links: Links to other websites or applications are provided for information only, and they do not constitute endorsements of those websites or applications.