LongevityFacts provides you with the latest medical news that helps you improve your health and extend your lifespan. Our mission is to empower our readers to learn how to live longer and healthier lives, by reporting on the latest health-improving research discoveries.
Given the flood of health research nowadays, our editorial goal is to separate the wheat from the chaff. We educate our readers on the latest research which contains health-improvement strategies that people can discuss with their physicians. As well, because we think the future holds promise, we also report on experimental life-extending treatments that are currently in the pipeline.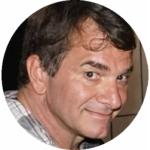 If you'd like to learn more about healthy aging, feel free to sign up for our newsletter. We do not sell or share our email lists. The main reason for obtaining your email is to send you notice of new articles and to communicate with you.
Welcome to LongevityFacts, and good luck and good health in your quest for health and long life.
Brady Hartman, Editor. Contact me here.  Visit my Author Page.
Please see our Terms of Service and Privacy Policy.