New Breakthrough Drug Canakinumab Slashes Heart Attack and Cancer in Clinical Trial
Summary: The drug Canakinumab reduced heart attacks by 25% and cancer by 50% by reducing chronic inflammation, according to the authors of the recent CANTOS trial. [This report was originally published on LongevityFacts on Aug 27, 2017, and has been updated. Author: Brady Hartman]
In late August, researchers announced that they had found a breakthrough drug which reduces heart attack risk by one-fourth while cutting the risk of cancer in half. The researchers announced that the new medicine can prevent tens of thousands of deaths from heart attack and cancer.
Biggest Breakthrough Since Statins
Harvard researchers said the discovery promises to "usher in a new era" of treatment. Presenting their findings at one of the largest gatherings of heart experts, doctors hail the new drug as the "biggest breakthrough since statins."
As first reported in the Telegraph, the drug Canakinumab was shown to reduce heart attack risk by one-fourth, while at the same time cutting the risk of cancer in half, and also protecting against inflammation-linked diseases such as arthritis and gout.
The new medication Canakinumab, given by injection every three months – cut repeat heart attacks by one-fourth.  By comparison, statins only cut the risk by about 15%.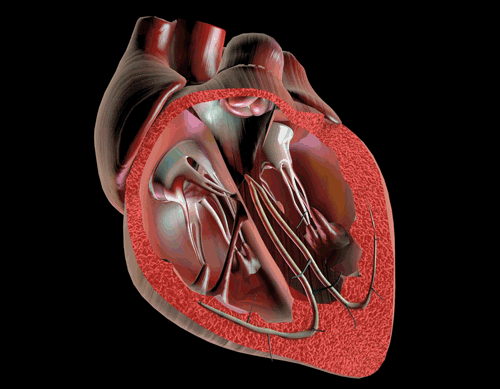 Canakinumab an Ally in the War on Heart Disease
Professor Paul Ridker of Harvard Medical School and Brigham and Women's Hospital presented his findings to a large gathering of cardiologists, saying that Canakinumab opens up a 'third front' in the war on heart disease. Ridker led a group called the CANTOS Trial Group who conducted the four-year study.
The CANTOS Trial Group followed ten thousand heart attack victims who were given Canakinumab and compared them to those who didn't receive the drug. The authors found that without the medicine, around a quarter of heart attack patients have another event within five years. By comparison, the CANTOS researchers found that patients given Canakinumab saw a 24% reduction in heart attacks. Those on the highest dose saw a 51% reduction in cancer deaths. Dr. Ridker said,
"These findings represent the end game of more than two decades of research, stemming from a critical observation: Half of heart attacks occur in people who do not have high cholesterol."
Canakinumab Reduces Inflammation
Inflammation plays a significant role in causing heart attacks and strokes. Canakinumab works by decreasing inflammation. Physicians can give the drug to patients along with statins, attacking high cholesterol and inflammation at the same time. The CANTOS study has added a substantial amount of evidence in support of the inflammatory hypothesis of coronary artery disease as Dr. Ridker said,
"For the first time, we've been able to definitively show that lowering inflammation independent of cholesterol reduces cardiovascular risk."
Canakinumab Slated for Phase III Trials
Pharmaceutical giant Novartis, the manufacturer of canakinumab, says it will seek FDA approval to treat heart attack victims with the drug. Furthermore, the firm is planning a new phase III clinical trial to use the drug to protect against cancer.
While the drug significantly reduced the risk of heart attack and cancer in patients who have had a previous heart attack, researchers are hoping the drug can help healthy people as well.
Canakinumab's High Cost
Given the high prices of new medicines, it will come as no surprise to many that canakinumab carries a high sticker price. According to Robert A. Harrington, M.D., who commented on the Canakinumab study in an editorial in the New England Journal of Medicine, one of the drawbacks of the drug is its high cost. Canakinumab costs $200,000 a year if given monthly, and the price drops to $67,000 for those receiving quarterly treatments. According to Dr. Harrington,
"Given monthly for approved indications, canakinumab is priced at approximately $200,000 per year in the United States. Such pricing may be suitable for rare diseases, but not for a common indication such as coronary artery disease, even if given every 3 months."
While the CANTOS Trial Group showed that canakinumab is promising, Dr. Harrington urged caution, stating,
"CANTOS has helped move the inflammatory hypothesis of coronary artery disease forward scientifically. However, the modest absolute clinical benefit of canakinumab cannot justify its routine use in patients with previous myocardial infarction until we understand more about the efficacy and safety trade-offs and unless a price restructuring and formal cost-effectiveness evaluation supports it."
The patients taking canakinumab saw a 15% reduction in deaths from stroke, heart attacks, and cardiovascular disease combined. Members of CANTOS team also observed no serious side effects, and no statistically significant overall survival benefit.
Despite that, many observers have hope for canakinumab. David Goff is director of the division of cardiovascular sciences at the National Heart, Lung and Blood Institute. Commenting on the CANTOS study, Dr. Goff stated that the "public health impact potential is really substantial." Goff estimates 3 million Americans may benefit from canakinumab.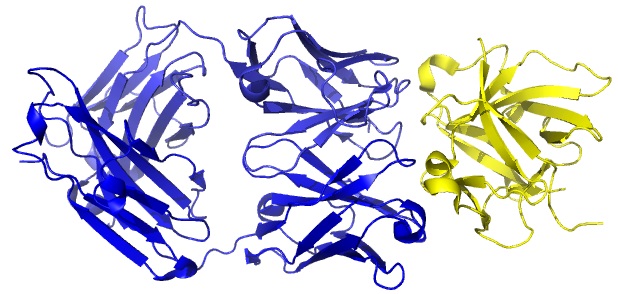 Development of Canakinumab
Canakinumab, with the trade name Ilaris, is a human monoclonal antibody targeted at interleukin-1 beta (IL-B). The drug was approved for the treatment of cryopyrin-associated periodic syndromes (CAPS) by the FDA in June 2009 and by the European Medicines Agency in October 2009. CAPS is a spectrum of autoinflammatory syndromes including familial cold autoinflammatory syndrome, Muckle–Wells syndrome, and neonatal-onset multisystem inflammatory disease.
The FDA approved the use of canakinumab on three additional rare and serious auto-inflammatory diseases in In September 2016, including Hyperimmunoglobulin D Syndrome (HIDS)/Mevalonate Kinase Deficiency (MKD), Tumor Necrosis Factor Receptor Associated Periodic Syndrome (TRAPS),  and Familial Mediterranean Fever (FMF).
Novartis tried to develop canakinumab as a treatment for rheumatoid arthritis (RA), but this trial was completed in October 2009. In addition to the CANTOS Trial, the drug is also in phase I clinical trials as a possible treatment for gout and chronic obstructive pulmonary disease (COPD). Canakinumab is also in trials for schizophrenia.
Future Therapies For Canakinumab
Canakinumab works by blocking interleukin-1, part of the immune system and a molecule which contributes to inflammation. The breakthrough drug significantly reduces inflammation, a condition that has also been linked to host of conditions, including, Alzheimer's and Parkinson's disease, atherosclerosis and heart disease, cancer, gout, rheumatoid arthritis, and type 2 diabetes.  Alzheimer's Disease strikes about 6% of people over the age of 65. Heart disease and cancer are the two leading causes of death. Type 2 diabetes is also a significant cause of mortality. In fact, a recent study reported that 40% of Americans alive today will get the condition.
Chronic inflammation plays such a pivotal role in the diseases of aging that scientists have discovered two other ways to combat it.  After our cells divide too many times, they go into a zombie-like state and become known as senescent cells. These zombie cells refuse to do their regular jobs and instead churn out buckets of inflammation-producing molecules.
Scientists have recently discovered a new class of drugs called senolytics which remove senescent cells from the body, reducing inflammation. Researchers are currently testing senolytics on patients in clinical trials.
Researchers have found another way of reducing the chronic inflammation of aging. Instead of clearing out these zombie cells, scientists have figured out a way to shut them off temporarily.  Researchers have recently discovered that the drug rapamycin turns off senescent cells, reducing disease-causing inflammation. Researchers are currently testing rapamycin therapy on patients in clinical trials.
Related Topic: Can lowering chronic inflammation reduce heart attacks and cancer?
Help Us Spread the Word
Please share this post and help us spread the word. All it takes is one simple click on any social media link.
References
Paul M Ridker, M.D., et al ., for the CANTOS Trial Group. Antiinflammatory Therapy with Canakinumab for Atherosclerotic Disease.  New England Journal of Medicine. August 27, 2017. DOI:10.1056/NEJMoa1707914. Available Online.
Robert A. Harrington, M.D. Targeting Inflammation in Coronary Artery Disease. New England Journal of Medicine. [Editorial]. August 27, 2017. DOI:10.1056/NEJMe1709904. Available Online.
Carolyn Johnson. "Major drug study opens up vast new opportunities in combating heart disease". The Washington Post. 27 August 2017.
Disclaimer
Diagnosis, Advice, and Treatment:  This article is intended for informational and educational purposes only and is not a substitute for professional medical advice. The information provided in this report should not be used during any medical emergency or for the diagnosis or treatment of any medical condition. Experimental drugs such as canakinumab are not FDA approved and present additional risks when compared to approved drugs. Consult a licensed physician for the diagnosis and treatment of any and all medical conditions. Call 911 or an equivalent emergency hotline number, for all medical emergencies. As well, consult a licensed physician before changing your diet, supplement or exercise programs.  Photos, External Links & Endorsements: This article is not intended to endorse companies, organizations or products. Links to external websites, depiction/mention of company names or brands, are intended only for illustration and do not constitute endorsements.