Daily Viagra May Reduce Colorectal Cancer Odds
Summary:  Viagra reduces colorectal cancer odds in mice by 50%, says a new report which adds that a clinical trial of low-dose Viagra should be the next step.[This article first appeared on LongevityFacts. Author: Brady Hartman. ]
Viagra cut in half the formation of precancerous polyps that form before the onset of colorectal cancer, says cancer researcher Darren D. Browning Ph.D. – a Professor in the Department of Biochemistry & Molecular Biology and Director of the Biochemistry and Cancer Biology Graduate Program at the Medical College of Georgia (MCG) in Augusta.
"Giving a baby dose of Viagra can reduce the amount of tumors in these animals by half," Dr. Browning says.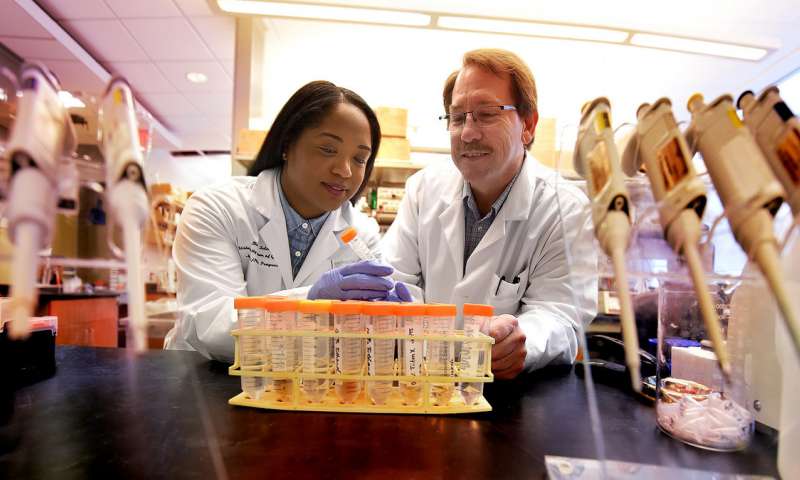 The next steps should be a clinical trial for the drug in those at high risk of colorectal cancer, adds Dr. Browning, corresponding author of the study published in the journal Cancer Prevention Research.
Browning found that Viagra placed in the drinking water reduced precancerous polyps in mice. Dr. Browning's team used mice purposely engineered with the same genetic mutation that causes humans to produce hundreds of polyps and essentially always resulting in colorectal cancer.
Viagra (sildenafil) has been used for years in a wide range of uses, from premature infants with pulmonary hypertension to an older adult with erectile dysfunction, Browning notes. The low doses of Viagra used people have no known side effects, Dr. Browning adds.
Preventing Colorectal Cancer Mortality
Colorectal cancer is the third leading cause of cancer death. More than 135,000 Americans will be diagnosed with the disease, and around 50,000 will die each year in the US, according to the latest data from the Surveillance, Epidemiology, and End Results (SEER) Program of the National Cancer Institute (NCI). The metastatic form of the disease is usually lethal because treatments are usually not effective after the tumor has spread.
Detecting and treating colorectal cancer in its early stages offers the best odds of survival, according to the NCI. Researchers are working on better ways to detect colorectal cancer early, developing things such as the new liquid biopsy tests, however, they haven't been vetted in clinical trials.
One of the best ways to avoid dying from colorectal cancer is to avoid getting the disease in the first place or detecting the disease early using existing screening tests. According to the CDC, screening for colorectal cancers as recommended helps prevent the disease by finding precancerous lesions so they can be treated before they become cancerous. Screening for colorectal cancer also helps find this disease at an early stage, when treatment works best. The CDC offers free or low-cost colorectal cancer screening in six states.
How Viagra Prevents Colorectal Cancer
Viagra relaxes the smooth muscle cells around blood vessels so they can more easily fill with blood, which is how it helps both pulmonary hypertension and erectile dysfunction. As well, Dr. Browning's lab showed that the drug also increases levels of cyclic GMP, a chemical known to affect the intestinal lining, referred to as the epithelium.
Dr. Browning and his team observed that increased cyclic GMP had a multitude of other effects, including suppressing some excessive cell proliferation that occurs in the gut and increasing normal cell differentiation and eliminating abnormal cells through a process of programmed cell death called apoptosis.
"When we give Viagra, we shrink the whole proliferating compartment,"
Says Dr. Browning, about an area of our body that normally experiences high cell turnover, adding
"Proliferating cells are more subject to mutations that cause cancer."
Existing polyps were not affected, more evidence that targeting cyclic GMP signaling appears to be a good prevention strategy in high-risk patients, Browning adds.
Viagra inhibits PDE5, an enzyme found in colon cells and other tissues that breaks down cyclic GMP.  In turn, this makes more cyclic GMP available to reduce cell proliferation and improve differentiation into the types of cells that secrete protective mucus.
The mice used in Browning's study had mutations in the APC gene, a known tumor suppressor. Just like these mice, humans with APC mutations can develop hundreds of polyps in the rectum and colon and are considered at highest risk for colorectal cancer, says Dr. Browning, describing the inherited disorder called familial adenomatous polyposis (FAP). According to the National Institutes of Health, people with the classic form of FAP develop colon cancer at the average age of 39.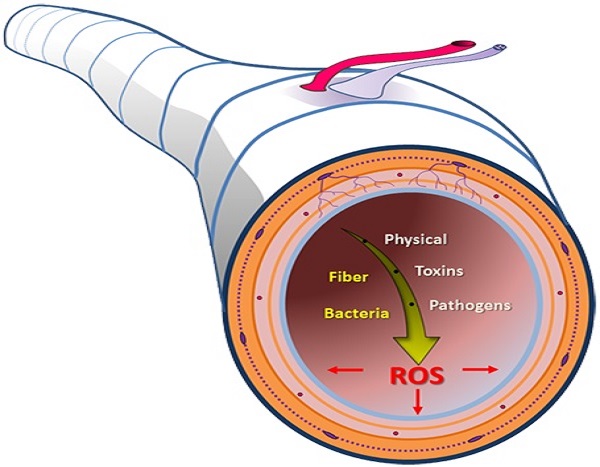 Browning points out that about 80 percent of colorectal cancers form spontaneously when cells in this high-cell turnover area divide and through DNA damage, develop a mutation that can support uncontrolled proliferation. Although scientists don't know all of the exact causes of colorectal cancer, mutations occur more often when we consume carcinogens such as those found in processed or over-cooked meats.  These carcinogens give rise to free radicals which damage DNA.
Preventing Colorectal Cancer
In addition to regular screening, health organizations recommend many strategies for reducing the odds of getting cancer, including avoiding carcinogenic agents, such as cigarette smoke and keeping our body weight with under control with exercise and a healthy diet that includes plenty of fresh fruits and vegetables.
Based on observational evidence, some organizations also suggest that the so-called chemopreventative agents, such as aspirin and adequate levels of Vitamin D may reduce the odds of cancer.
Before considering it as a chemopreventative agent, scientists would first need to validate Viagra's effects on colorectal cancer in a human clinical trial.
Like this Article?
Help us spread the word –  Click on any of the social media links to share this article.
References
Cover Photo: S FRENCH / GETTY IMAGES.
Disclaimer
Diagnosis, Treatment, and Advice:  This article is intended for informational and educational purposes only and is not a substitute for qualified, professional medical advice.  The opinions and information stated in this article should not be used during any medical emergency or for the diagnosis or treatment of any medical condition. Consult a qualified and licensed physician for the diagnosis and treatment of any and all medical conditions. Experimental treatments to prevent colorectal cancer or any other form of cancer carry a much higher risk than FDA-approved ones. Dial 9-1-1, or an equivalent emergency hotline number, for all medical emergencies. As well, consult a licensed, qualified physician before changing your diet, supplement or exercise programs.
Photos, Endorsements, & External Links:  This article is not intended to endorse organizations, companies, or their products. Links to external websites, mention or depiction of company names or brands, are intended for illustration only and do not constitute endorsements.