Precision cancer treatment effective in treating tumors
Summary: Researchers who just finished a precision cancer treatment trial at Children's Hospital Los Angeles just reported that three out of four adult and child cancer patients responded favorably to a new precision therapy which targets a gene mutation.  [This article first appeared on LongevityFacts. Author: Brady Hartman. ]
Children's Hospital Los Angeles (CHLA) reports that three-fourths of adults and children with a variety of advanced cancers in different sites of the body responded to a novel therapy called larotrectinib that targets a specific genetic mutation.
The researchers published the results of this combined phase 1/phase 2 trial on February 22, 2018, in the New England Journal of Medicine.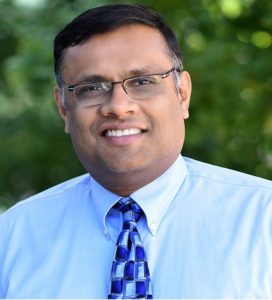 Called a Magic Bullet
Leo Mascarenhas M.D is the director of the Names Family Foundation Early Phase Clinical Trials Program in oncology at CHLA and helped design the pediatric part of the study.
Dr. Mascarenhas, who is also the deputy director of the Children's Center for Cancer and Blood Diseases said
"This is truly a magic bullet for our patients with TRK-positive cancer," adding "In some cases, this cancer can be treated surgically – often requiring amputation or another disfiguring surgical procedure. After treating our patient with infantile fibrosarcoma with larotrectinib, the cancer shrunk sufficiently and we were able to surgically remove the tumor while preserving the patient's leg."
Targets a Genetic Mutation
Unlike most cancer treatments which target the organ where the tumor originated, larotrectinib is based on the genetic traits of the tumor and targets a specific genetic mutation called TRK gene fusions.
TRK gene fusions accelerate cancer cell growth and occur when two chromosomes break apart. The wrong pieces fuse back together forming a hybrid gene that can activate a signaling pathway. Larotrectinib is highly selective for inhibiting TRK gene fusions.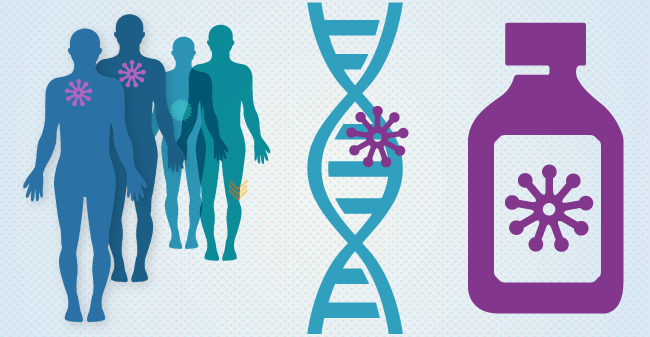 The Promise of Precision Cancer Treatment
Precision medicine is playing a growing role in cancer therapy, and in 2017 the FDA approved 9 new precision cancer treatments. Doctors who specialize in cancer called oncologists have noticed that precision cancer treatment dramatically improves some types of patient outcomes, reports the National Cancer Institute (NCI).
Precision cancer treatments differ from targeted cancer therapies. Examples of the latter include well-known cancer immunotherapies such as CAR T-cell therapy.
Precision cancer treatment involves analyzing the specific gene mutations in a patient's tumor to help select the best therapy.  The results of these tests can aid oncologists in selecting specific therapeutic agents to precisely treat each individual's cancer, based on a genetic understanding of their cancer. DNA sequencing of tumors allows oncologists to design treatments that target a tumor's mutating genes. For example, oncologists who use genome sequencing to optimize cancer chemotherapy, have noticed that it substantially improves treatment outcomes. Tumors do not stay static and usually mutate, requiring additional DNA monitoring to optimize future cancer therapies.
CHLA's Precision Cancer Treatment
The CHLA researchers treated 55 patients with larotrectinib who represented a wide range of ages and had 17 unique tumor types. Three-fourths of the enrolled patients responded to the treatment. The researchers also report that 86% of the responding patients remain in the study or have undergone curative surgery. No patients discontinued treatment due to side effects related to the novel therapy.
Several children in the CHLA study had infantile fibrosarcoma, a type of cancer that harbors a TRK gene fusion.  Infantile fibrosarcoma is difficult to treat since it responds poorly to chemotherapy. Moreover, radiation therapy is not a good option since it has devastating long-term effects for young patients.
The FDA granted breakthrough therapy designation to larotrectinib which resulted in an expedited review. Promising treatments like larotrectinib may qualify as breakthrough therapies when preliminary clinical data indicate that the new therapy offers substantial advantages over existing options for serious or life-threatening diseases.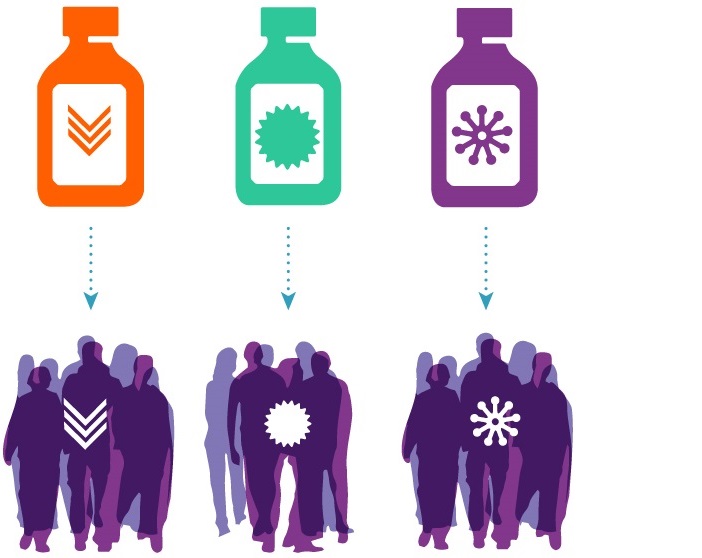 Bottom Line
Precision cancer treatment is promising, and oncologists anticipate it to lead to a substantial decrease in cancer deaths. Even though scientists are making progress bringing this therapy to the clinic, precision cancer treatments are not part of routine care for most patients. A situation that Dr. Mascarenhas and others are hoping to change with ongoing clinical trials.
Related Cancer Articles
Like this Article?
Help us spread the word –  Share this article on social media. It only takes one click on any of the links on this page.
Sign up for our email list – We use your email to notify you of new articles. We will not send you spam, and we will not share your email address. You can cancel at any time.
Tell us what you think  – Scroll down to enter your comments below.
References
Cover Photo: Getty Images.
Children's Hospital Los Angeles. "Precision Cancer Therapy Effective in Both Children and Adults." Children's Hospital Los Angeles. February 21, 2018.
Drilon A, et al. "Efficacy of Larotrectinib in TRK Fusion-Positive Cancers in Adults and Children." New England Journal of Medicine. 2018 Feb 22;378(8):731-739. doi: 10.1056/NEJMoa1714448.
Disclaimer
Diagnosis, Treatment, and Advice:  This article is intended for informational and educational purposes only and is not a substitute for qualified, professional medical advice.  The opinions and information stated in this article should not be used during any medical emergency or for the diagnosis or treatment of any medical condition. Consult a qualified and licensed physician for the diagnosis and treatment of any and all medical conditions. Experimental precision cancer treatments carry a much higher risk than FDA-approved ones. Dial 9-1-1, or an equivalent emergency hotline number, for all medical emergencies. As well, consult a licensed, qualified physician before changing your diet, supplement or exercise programs.
Photos, Endorsements, & External Links:  This article is not intended to endorse organizations, companies, or their products. Links to external websites, mention or depiction of company names or brands, are intended for illustration only and do not constitute endorsements.